Aojiru30 (Green Vege Smoothie)

1box with 30 bags
90g(1 bag/3g)
Using strictly selected barley leaves, matcha,argy wormwood, more soluble and easer to drink.


Collagen Jelly 20

1 box/20 bottles
240g(1 bottle/12g)
Mixed with low molecule collagen 2000mg and shaped in strip with fresh grapefruits taste. 


Glucoloxin10

1box/10bag with 10g(1bag/250mg*4 tablets)
Mixed glucose amine in frankincense extract


Lutein10

1box/10bag with 9g(1 capsule/450mg×2capsule)
Using Marigold brand "FloraGLO" under careful cultivation. 2 capsules for 1 day can provide 150mg lutien.


Aojiru(Green Vege Smopothie)

1box /90 bag with 270g(1bag/3g)
90g(1bag/3)
Big package for 90 bags 


Collagen Jelly

1box /60 sticks
720g(1stick/12g)
Big package for 60 sticks.


Glucoloxin

1box/30bag with 30g(1bag/250mg*4 tablets)
For those clients to continue.


Lutein

1box/30bag with 27g(1 capsule/450mg×2capsule)
For those clients to continue.


Low Molecular Hyaluronic Acid

1box/30 bag with 22.5g(1bag/ 3 tablets *25mg)
Blending with nano R of  low molecule hyaluronic acid for supple and shiny skin.


Royal jelly DX90000

1box/90 capsule with 39.33g(1capsule/437mg)
Blending with royal jelly(43 kinds of nutrients and a good proportion of mixed)and ginkgo biloba extract and garlic extract.


Astaxanthin

1box/60 capsule with 27.9g(1 capsule/465mg)
Three active ingredients, concentration of astaxanthin, coenzyme Q10, DHA


H-Placenta 30000

1box/100 capsule with 43g(1capsule/430mg)
Belong to the official confirmation of health food. 6 capsule in the mixture of placenta extract 30000mg.


Royal Propolis DX Super 5000

1box/120 capsule with 39.6g(1capsule/330mg)
Containing vitamins, minerals, etc., a high concentration of mixed with only the bees can make the natural ingredients. Use of Brazil's production of propolis.


Yamada live grian enzyme

1 box / 60bags 45g( 1 bag for 750 mg
Five kinds of grain has since ancient times been familiar to Japanese(barley, rice, black rice and azuki bean, black soya bean). Live lactic acid bacteria and enzymatic condensation are included.


Yamada mature enzyme

1 box/750ml
Easy to drink constantly with complement dietary fiber. Fermentation plant type, use of more than 80 Brazil enzyme ripened.


Asian Gineng

27.1g(1 capsule with 452mg(1 capsule content 300mg)*60 capsules)
In the nourishing and strong Korea ginseng, the use of the most content of the "raw ginseng".


Amino energy from Yamada

10 in one box,300ml(1 for 30ml)
Wounderful Combination for your daily healty and beautiful life!


Aojiru(Green Vege Smopothie)

3 bag with 9g (1 bag/3g)
Portable series. And try to use it.


Collagen Jelly

2 bottles  24g(1 bottle/12g)
Portable series. And try to use it.


Glucoloxin

1 bags with 2g(1 bag/250mgX4 tablets)
Portable series. And try to use it.


Lutein

1 bag with 1.8g(1bag/450mg*2 capsules)
Portable series. And try to use it.
Selectable gift kits

For those who have taken good care of you and who is very important to you.
The bast saellers from Yamada Farm in Yamada original box.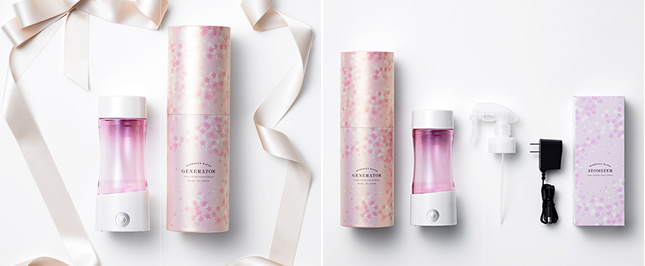 Poket SAKURA Limited EDITION

"SAKURA pocket" is now available for a limited time only!!
The characteristic of this bottle is gorgeous and stylish cherry blossom designed package.
PINK bottle limited edition, handy and easy to carry for women, has now appeared!

Health jiggling

Health jiggling  is a instrument to assist shaking legs(so-called jiggling) to denvelop lover limbs practicing. This is a new way for health from feet.


Pocket

simple, easily making fresh water hydrogen! Can carry the 'hydrogen bottle' [Pocket].


Malloon

bath water, washing, cleaning vegetables can also be used on Malloon! The hydrogen generator is widely used in various purposes.